I first worked with David Byrne in 2009 as an assistant to choreographers Annie-B Parson (of Big Dance Theater) and Noemie LaFrance on his tour Everything That Happens Will Happen On This Tour. Subsequently, I worked on workshop productions of his musical Here Lies Love and also as Associate Producer of Contemporary Color. When I heard he was looking for backing vocalists who could dance, I let DB and ABP know I was available.
I spent most of 2018 on a world tour with David, ten other band members, and an exceptional crew, performing a radical new rock concert that I have often described as, "a dance piece disguised as a rock show." In 10 months we performed 144 shows in 28 countries, and as Dance Captain, I was responsible for maintaining Annie-B Parson's choreography, as well as adjusting for the wide variety of spaces and surfaces we performed in/on. I also choreographed "Burning Down the House," drawing on my color guard and marching band background.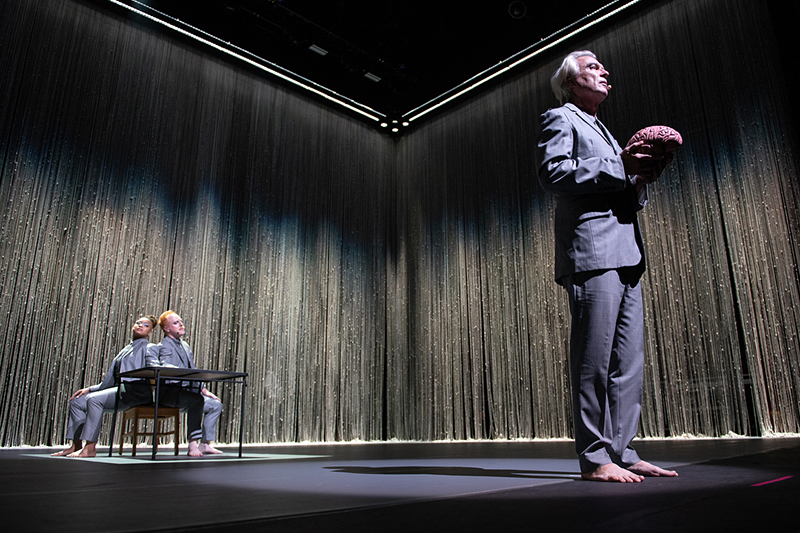 Favorite venues from the tour include: Red Rocks Amphitheater, Forest Hills Tennis Stadium, The O2 in London, Austin City Limits, Sasquatch Festival at The Gorge in Seattle, Roskilde Music Festival in Denmark, The Umbria Jazz Festival in Perugia, Italy, The Shrine Theater in Los Angeles, and the ICC Sydney Theatre in Sydney, Australia.
This Fall, we bring American Utopia to the Hudson Theatre on Broadway in New York City for a limited run, as well as the Colonial Theatre in Boston. Find tickets and more info at AmericanUtopiaBroadway.com.
You can also watch clips from the show below, as well as our performance of "Everybody's Coming to My House" on The Late Show with Stephen Colbert and hear audio recordings from the tour on the album, American Utopia: Deluxe Edition, available on most streaming music services.
PRESS:
Metro-Weekly feature on the tour and my involvement
NY Times feature on American Utopia Tour
Review from The Guardian
Review from The Atlantic