PERFORMANCES
Most of my professional performance experience has been with Big Dance Theater, but I have worked with many artists, in various media. Favorite roles include: Principal Dancer in Jonathan Demme's feature film Ricki and the Flash, Chris and Kimberly Clark in Becky Yamamoto's web series Uninspired, and Actor 4 in Witness Relocation's production of Toshiki Okada's Five Days in March at LaMama.
You can also hear my vocal stylings on the albums Cabinet by Heather Christian & the Arbornauts, and Border Towns by Nick Brooke.
See my CV for full credits.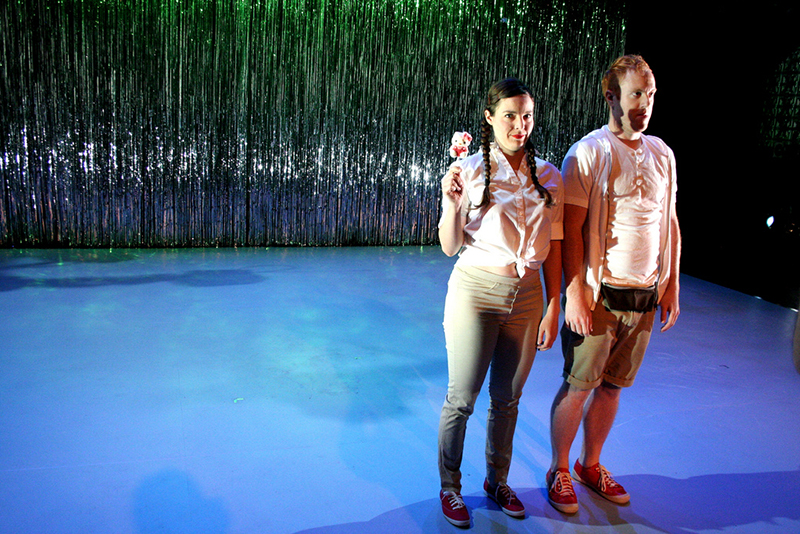 THEATER-MAKING
Fresh out of NYU, Jess Barbagallo, Katherine Brook, Laryssa Husiak, and I created a theater company called The Red Terror Squad. We had one full production of Jess' play, Grey-Eyed Dogs, at Dixon Place (when it was still on The Bowery), and developed a piece called Family Bed, based on our mutual dreams about each other. We also made a donation to the new Dixon Place (on Christie Street), and a name plaque commemorating our contribution can be seen in the theater's accessible restroom.
Jess and I also co-created and directed a play called Good Year for Hunters at the New Ohio Theater's Ice Factory Festival. Each scene of the play was based on a track from Tori Amos' seminal 1991 album, Little Earthquakes.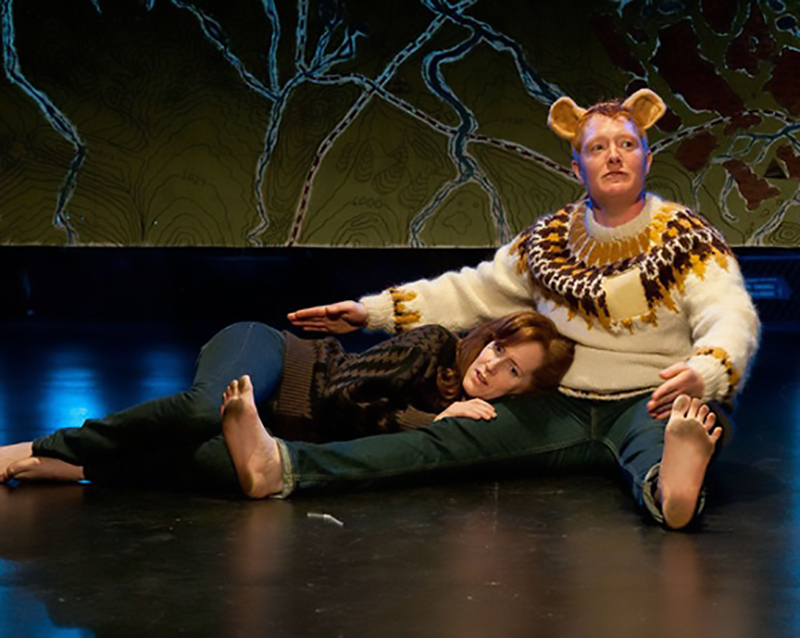 HOMOFLIX
Some years ago, Jess Barbagallo and I created a blog to help lonely queers navigate the mire that is LGBTQ+ cinema via streaming services like Netflix. Homoflix was a cheeky film review site that Jess and I created, and features our writing. The idea was to give "warning labels" to queer films, like "Tragic Gay Death" or "Made By Breeders," just so you would know what you were getting yourself into while looking for some representation at 3am on a Tuesday.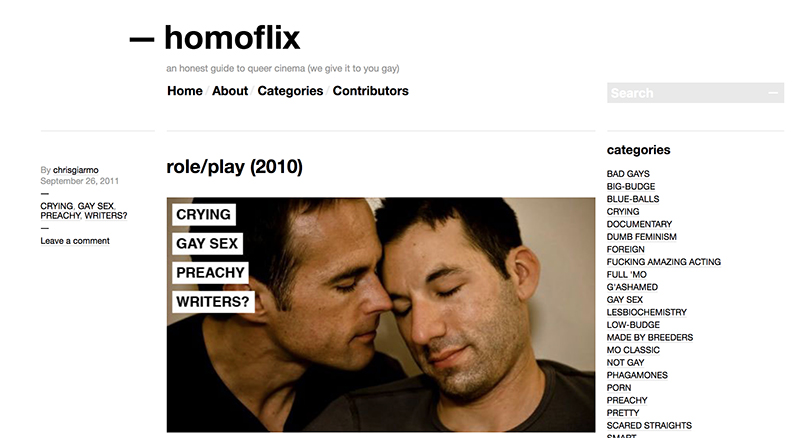 TNGPNG and VOYMOV
Back when Tumblr was a thing, I binge watched a lot of Star Trek and took screenshots in PNG format while watching The Next Generation (TNG). I posted these to TNG PNG with bitchy commentary.
I did a similar project while making my way through Star Trek: Voyager (my favorite of the franchise), in the form of short video clips, or MOV files. VOY MOV was born, and password protected just for fear of copyright violations. To access it, simply enter the last name of incredible, Shakespearean-trained actress who plays the series' Captain Janeway.